LG Polls: Wike Divides Rivers State APC Factions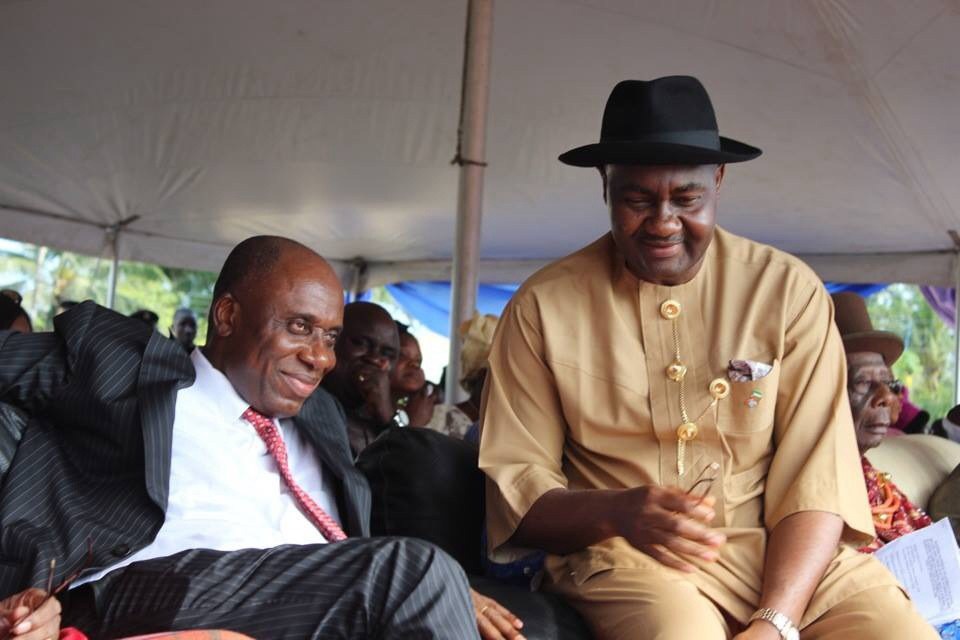 Different tendencies in the All Progressives Congress, APC in Rivers State have taken counter positions on the forthcoming local government elections in the state. The contrary positions of the Rivers State APC factions follows allegations that one of them is working the agenda of the Nyesom Wike led government.
While those inclined to Rotimi Amaechi are boycotting the poll, those aligned to Senator Magnus Abe on the other hand are planning to contest the election.
The Amaechi followers who also claim to have the legal recognition of the national secretariat of the APC are also calling on the police authorities to bring impersonation charges against those aligned to Abe who claim to be party officials.
The calls were made by former council chairmen and councilors who were elected in the local government election shortly before Amaechi left office as governor of the state. The local government executives were, however, sacked once Wike came into office in 2015.
They, however, went to court to contest the dissolution. The matter is still under jurisdiction.
Rivers State APC Factions Divided On LG Polls
Speaking to journalists at the APC secretariat in Port-Harcourt on Monday, their spokesman, Sogbeye Eli, said participation in the local government election would be counter-productive as it would not only endorse what he described as an illegality, but also compromise the case of the former local government chairmen and councilors.
He thus requested the national secretariat of the party to issue a directive asking the party not to enter into the local government election and sanction those calling for the APC to participate in the local council polls.
"APC national caretaker committee, headed by H. E. Buni should sanction any APC leader in any council clamouring for participation in this illegal council polls," he said.
The call is coming against the resolve of the Abe camp to participate in the local government election.
The acting chairman of the faction, Ben-Chioma, who claims to be acting after  Igo Aguma, was stopped by a court order from acting as state chairman insisted that the party is ready to partake in the local government polls.