Uzodimma Renames 'Okorocha's' Varsity After Mbadiwe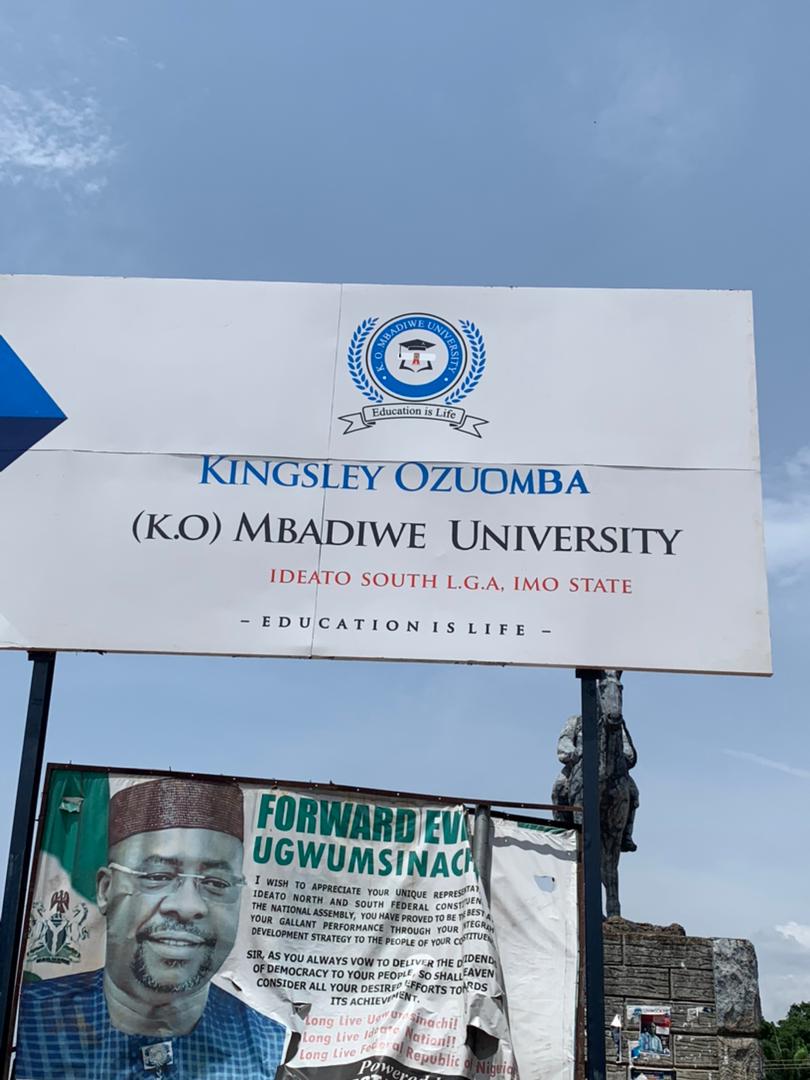 Governor Hope Uzodimma has ordered the immediate renaming of the Eastern Palm University, Ogboko, Imo State to the Kingsley Ozoumba Mbadiwe University in honour of the first governor of the state.
The controversial university had reportedly been claimed by the penultimate governor of the state, Senator Rochas Okorocha.
Governor Uzodimma according to a communique from the Hope Media Centre, said the decision was with immediate effect and in accordance with the government's determination to recover every state property alleged to have been looted by officials of the Okorocha administration.
GreenWhiteGreen GWG reports that the Imo government had recently taken over the expansive Royal Spring Palm Estate allegedly owned by Okorocha but which the Uzodimma administration claims was built with government funds.
Affirming the change in the name of the controversial university, the communique said that the "change of name is to take effect immediately and all parties that have one dealing or the other with the institution should without delay effect the necessary changes.
"This is coming after the shared prosperity government of Gov. Hope Uzodimma took a bold step in recovering the university which was hitherto claimed by Rochas Okorocha as his private university.
The Imo State House of Assembly had in February approved the renaming of the university after Mbadiwe, GreenWhiteGreen GWG reports.
"Gov. Hope Uzodimma will stop at nothing until all looted by Rochas Okorocha is recovered and at the end Imolites will be satisfied that our commonwealth has been returned back to the state for the development of our dear state."
The decision by Uzodimma to name the university recovered from Okorocha after Mbadiwe, unarguably the most popular governor to have presided over Imo State is bound to find acceptability by many stakeholders, if not to despise Okorocha, then in appreciation of the legacies of the late governor.