Ada Jesus And The Video Claim Against Odumeje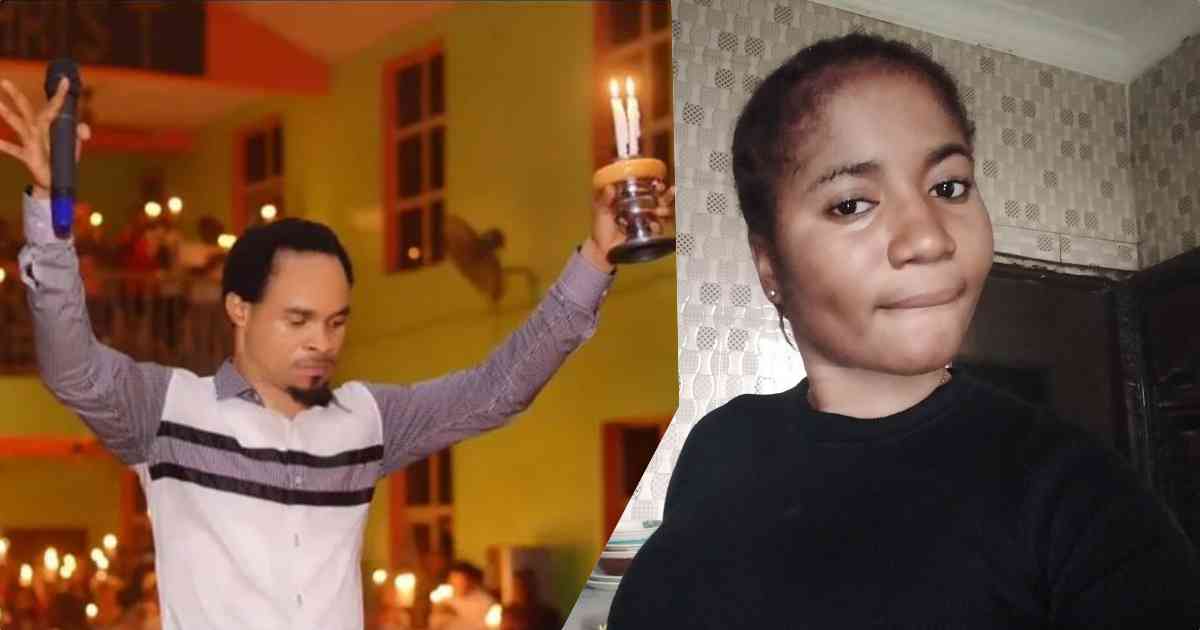 "When you are good, I will say it that you are good and when you are bad I will say it that you are bad. Odumeje church is not a place to worship God," those were among the sharp words that brought the deceased Ada Jesus into confrontation with Prophet Odumeje that fueled speculations that she was cursed by the Anambra born prophet.
The claim was made in a video posted in September 2020. Mother of the deceased Ada Jesus has now come out to say that at the point the daughter spoke that she had already been infected with her kidney condition.
Ada Jesus also said that her situation was compounded by her failure to adhere to the medical regimen prescribed for her.
In the video, the deceased comedienne also inferred that she may have suffered a poison attack. She, however, did not give details of the attack as she inferred that it was in her bid for a solution to the problem that led her to seek a spiritual solution to the poison attack.
She inferred that based on her experience, she could pick out the men of God who are true and those who are fake.
"I am not casting him, I am not castigating him, his church is a business place. I am not castigating him, no! I am not castigating him, but I want you people to stop saying that that pastor paid me something (to run down Odumeje).
Ada Jesus who claimed to have once worshiped in Odumeje's congregation continued:
"If I say that Odumeje is not a true man of God nobody will beat me because I have my evidence."
Continuing, she said, "which church will you see it that you will be sick and your pastor will not pray for you but will give you something and the whole world will see it."
Ada Jesus whose real name is Mmesoma Mercy Obi died on April 21 at the age of 23 of kidney related complications.
Please watch Video: