What UK Award For Mrs. Obiano Means – Nwankpo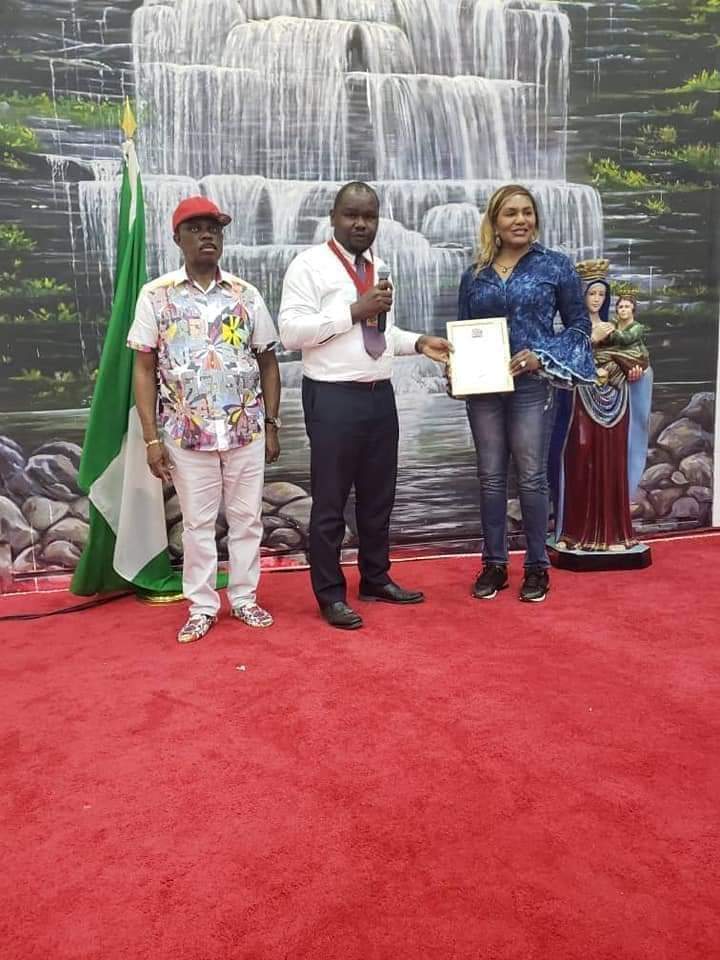 Frontline All Progressives Grand  Alliance APGA governorship aspirant, Nze Akachukwu Nwankpo has commended Anambra State, First Lady, Dr. Mrs Ebelechukwu Obiano, Osodieme, on the recognition accorded her philanthropic works by the Brent London Borough Council.
The governorship aspirant in a statement said the award was an international recognition of what the Anambra First Lady was doing at home.
The First Lady won the recognition through her charity organization, Caring Family Enhancement Initiative (CAFE).
Conveying the commendation of Nze Nwankpo, in a statement signed by his Media Director, Dr. Harris  Chuma-Odili, the frontline APGA governorship aspirant also commended Obiano for restoring hope to the hopeless, assisting the poor, indigent widows, and physically challenged people in the society.
He said: "The announcement of Anambra First Lady, the initiator of Caring Family Enhancement Initiative CAFE, Dr. Mrs Ebelechukwu Obiano, Osodieme, as a recipient of the Brent Council's Special recognition Award for her charity works is a befitting reward for her untiring service to the state she loves with uncompromising passion," Nwankpo said.
"She is committed to the humanitarian service of the Anambra people through her NGO known as CAFE. By placing premium on the lives and welfare of the downtrodden citizens, Osodieme conscientises the people and their leaders on the primacy of the social contract and the transparent delivery of democratic dividends.
"Yet, this much-deserved award can only be a challenge to Osodieme to strive harder in her patriotic endeavour to alleviate the sufferings of the less privileged people in our midst by encouraging the responsible use of wealth to make Nigeria a country of great pride and promise.
"I salute Osodieme and wish her many more awards as she devotes her life to the service of humanity."
Noting the import of the award to Mrs Obiano, Nwankpo described the award as another feather to Osodieme's cap and a befitting honour to the renowned philanthropist.