The Sense Of Acting As A Unit In Christ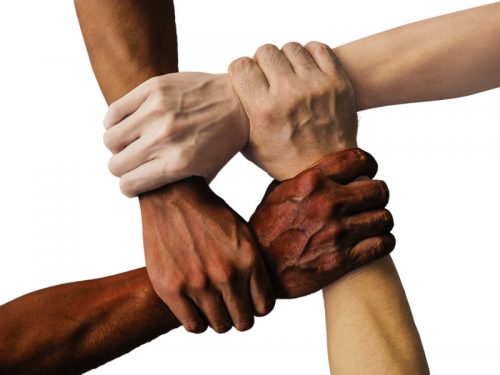 Endeavouring to keep the unity of the Spirit in the bond of peace. Ephesians 4:3.
The Amplified Bible version states: "Make every effort to keep the oneness of the Spirit in the bond of peace [each individual working together to make the whole successful]."
This version shows us that when bible talks of unity, it envisages oneness of the body of Christ acting as a UNIT.
It is this desire to act as a UNIT that the author asks us to do.
It's like a human body, though made up of different parts, but all working together for the peace of the body.
Paul envisages such unity of purpose in the church with every member coming together on issues of faith and the Spirit.
That's why he wrote in 1 Corinthians 1:10 "Now I beseech you, brethren, by the name of our Lord Jesus Christ, that ye all speak the same thing, and that there be no divisions among you; but that ye be perfectly joined together in the same mind and in the same judgment."
The devil's agenda is to scatter this harmony and unity as spelt out.
May God bind us together and open our eyes to the things that make for this unity in Jesus Name, Amen.
Good Day