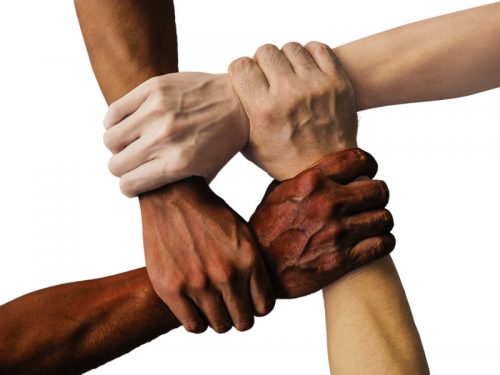 Endeavouring to keep the unity of the Spirit in the bond of peace. Ephesians 4:3.
When we talk of the church of God working and walking as a unit, it is something natural like a human being who has several organs working together as a unit.
This is natural unity.
We can also have a football team working together as a unit. But this not natural as it is made together by a manager.
We have seen footballers either sabotage their managers or score own goals. Seeing the Brazilian Willian wear an Arsenal shirt still seems awkward for Chelsea supporters.
Or is it the near abomination of Eden Hazard adorn a Real Madrid shirt and play against Chelsea?
This tells us that players are clubbed together from different places to play as a unit, but can still fall out.
Another example could be an air plane which is assembled from different parts sometimes from different continents before it flies.
But the unity u have in a human being is exceptional, it is organic.
The human body comes from a single cell which multiplies to form different organs working together in unity as a UNIT.
The hand and the eye though totally different come from the same cell formed at conception.
Scripture also alludes to it that we are His workmanship created in Christ, before, before (as it's said in Bendel) for the work we were purposed to do. Ephesians 2:10.
Bro A and Bro. B though different were conceived from the same sacrifice of Christ but ordained unto doing different things in the body of Christ just as the hand and eye we spoke of.
Beloved, may God open your eyes to your role that you may walk along with the body of Christ as a unit and fulfill God's role for you.
Good Day