Working In Unity Is A Sacrifice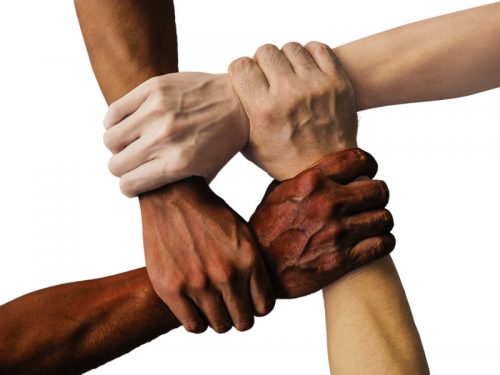 Endeavouring to keep the unity of the Spirit in the BOND OF PEACE. Ephesians 4:3.
When the apostle tells us to make every effort to keep the unity, we have seen that he is not telling us to create but to KEEP that unity that Christ passed on to the church.
"Holy Father, keep through thine own name those whom thou hast given me, that they may be ONE, as we are." John 17:11b
Jesus here prays for His Church to keep the kind of unity that He has with the father.
That in effect means to act as a UNIT. Jesus acted in complete unity with His father in all His actions, even in the subjugation of Himself to man.
He prayed that they "may be one, as we are".
This emphasis on acting as one, and making every effort to do so, must be the motif of the church and our leaders everywhere.
When we and our leaders say our church and our ministry and fight over issues we smear the unity that the Lord envisages.
Indeed, Paul rebukes such with his admonition to the Corinthians.
"Now this I say, that every one of you saith, I am of Paul; and I of Apollos; and I of Cephas; and I of Christ," he admonished before asking if Christ were divided? 1 Corinthians 1:12.
We must work towards that unity and it may cost us, especially pride.
It cost Jesus to leave His place in Heaven to die to uphold the unity in God's love towards man.
Beloved, whatever it will cost you to uphold unity of the church of God, may God grant it to you and enable you walk in in it in Jesus Name, Amen.
Good Day