Premier League: Twist And Turns Of Dramatic End
By Ekene Dike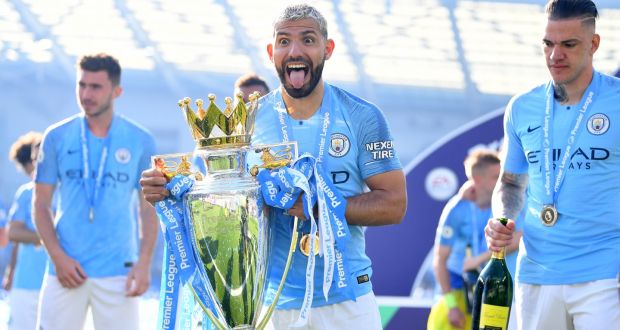 The Nigerian duo of Kelechi Ihenanacho and Wilfred Ndidi were in a pitiable state on Sunday evening after their Leicester City team failed to qualify for the elite UEFA league despite spending 242 days of the past premier league season in the top four.
Their fate came after the team's 4-2 home loss to Tottenham at the King Power Stadium.
Before the kick-off of the last set of Premier League fixtures, Chelsea, Leicester City and Liverpool were in contention for the remaining two Champions League spots as Manchester City had already qualified as champions and Manchester United secured their participation in second position on the standings.
At the end of the games, Liverpool swept away Crystal Palace 2-0 in front of 10,000 fans urging them on at Anfield. That home advantage could not help Leicester City beat Tottenham at the King Power Stadium as they endured a bitter 4-2 defeat while Chelsea suffered a 2-1 loss to Aston Villa, but still qualified for Europe's elite club competition with 67 points, one ahead of Leicester's 66 and Liverpool accrued 69 points and finished behind the Manchester teams in third position.
Apart from the tussle for European football, Sergio Aguero bagged a brace to overtake Wayne Rooney as the highest goalscorer in the Premier League for a single club with 182 goals as Manchester City hammered Everton 5-0 at the Etihad stadium.
The Argentine marksman will be wearing Fc Barcelona's colors next season and is the only City player to win all five of Manchester City's Premier League titles. It was an exquisite way to bid the squad farewell.
That wasn't all with regards to goalscoring as Harry Kane won the golden boot after striking 23 times and providing 14 assists to become the first player in Premier League history to emerge as the highest goalscorer and assists leader in a single season.
However, Arsenal would not be playing in any form of European football for the first time in 26 years after the Gunners finished in 8th position.
City, United, Chelsea and Liverpool will play in the Champions League, Leicester City and West Ham will represent England in the Europa League while Tottenham are to participate in the newly formed UEFA conference league.