President of Haiti, Jovenel Moïse, Assassinated In His Home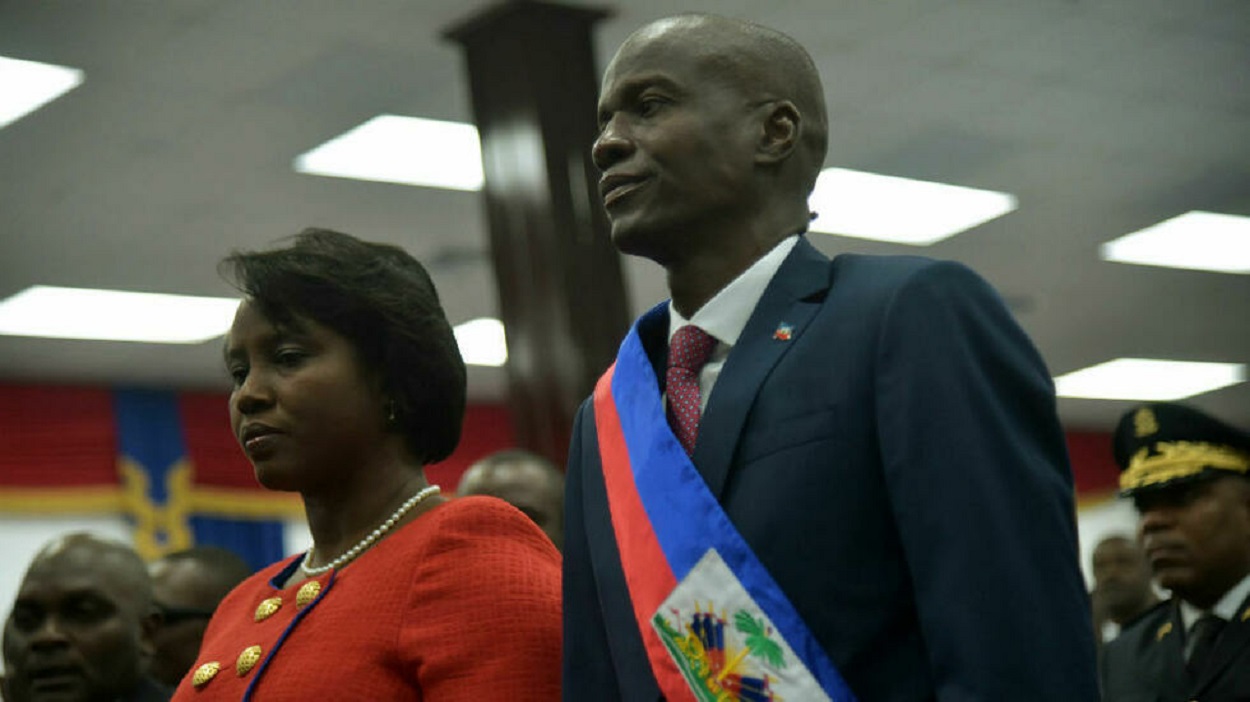 The President of Haiti, Jovenel Moïse, has been assassinated by a group of gunmen that invaded his home early Wednesday.
Confirming the development, Haitian Prime Minister, Claude Joseph, said the attackers were Spanish-speaking.
The nation's first lady, Moïse's wife, Martine, also sustained a gunshot wound.
The prime minister's statement said: "A group of individuals who have not been identified, some of whom were speaking Spanish, attacked the private residence of the President of the Republic and fatally injured the Head of State."
The President was 53 years old.
Earlier this year bitter unrest erupted in the Cabribbean nation, with protestors demanding the resignation of Mr Moise.
The thousands of demonstrators questioned the president's legitimacy, as they say, his five-year term should have ended on February, 7, 2021 – five years to the day since his predecessor Michel Martelly stepped down.
But Mr Moïse, however, insists he has one more year to serve as he did not take office until 7 February 2017.
He was former president Michel Martelly hand-picked choice to lead the poorest country in the Americas, one still struggling to recover from devastating natural disasters.
The election of Moise, from the center-right Tet Kale Party (PHTK), ends the Caribbean nation's long-running political nightmare, which began in October 2015 when he won a first round of voting but the results were annulled because of massive fraud.
In February 2016, with Martelly's five-year term nearing its end and his political succession in limbo, Haiti's parliament elected Jocelerme Privert, president of the Senate at the time, to be interim president.
The elections were rescheduled for October and then postponed to November after Hurricane Matthew battered the country.
Send Us A Press Statement Advertise With Us Contact Us