Hushpuppi: Abba Kyari Appears Before Panel, Presents Defence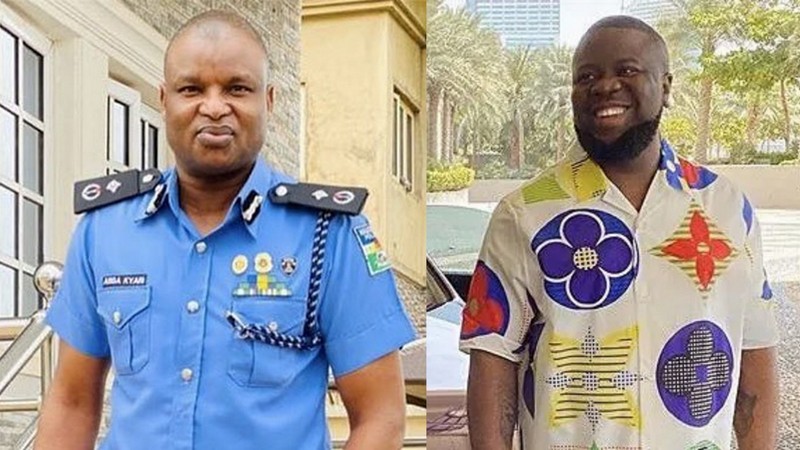 The suspended head of the Inspector-General of Police Response Team, DCP Abba Kyari, on Tuesday appeared before a probe panel following his indictment by the US FBI over allegations of bribes received from internet fraudster, Ramon 'Hushpuppi' Abbas.
The Special Investigation Panel, headed by the Deputy Inspector-General of Police-In-charge of the Force Criminal Investigations Department, Joseph Egbunike, commenced session on Monday but the Tuesday session which featured Kyari's defence ended around 8 pm.
"The panel started sitting since Monday. Kyari appeared before the panel members today (Tuesday) during which he presented his defence to the indictment by the Federal Bureau of Investigation to the SIP members. The panel would take it from there," a source stated.
Green White Green (GWG) recalls the Federal Bureau of Investigation released documentary evidence of how convicted fraudster Abass Ramon, aka Hushpuppi, allegedly paid N8m ($20,600) to the embattled Deputy Commissioner of Police, Abba Kyari, to facilitate the arrest of a fellow fraudster, Chibuzo Kelly Vincent.
Noting the process that led to the payment, the agent said: "On January 16, 2020, Abbas sent a message to Kyari on WhatsApp, and then placed five calls to another phone number (+2348060733588) that was listed as 'Abba Kyari.' Call records show that the last three of the calls were answered and that one of the calls lasted more than two minutes.
"Shortly after that, Abbas received a message from Kyari, confirming 'We would pick him today or tomorrow.' Abbas wrote, 'I will take care of the team also after they pick him up.' Kyari confirmed 'Yes ooo.'"
DCP Kyari however denied the allegations stating he "collected no kobo" from the cyber fraudster.
The Police Service Commission suspended Kyari to allow the Police Force to conduct a thorough investigation of the allegations.
Meanwhile, the Inspector General of Police (IGP), Usman Baba, appointed DCP Tunji Disu as the new Head of the Police.