Ibori Helped My Emergence As VP Candidate – Okowa Damns Rumours Of War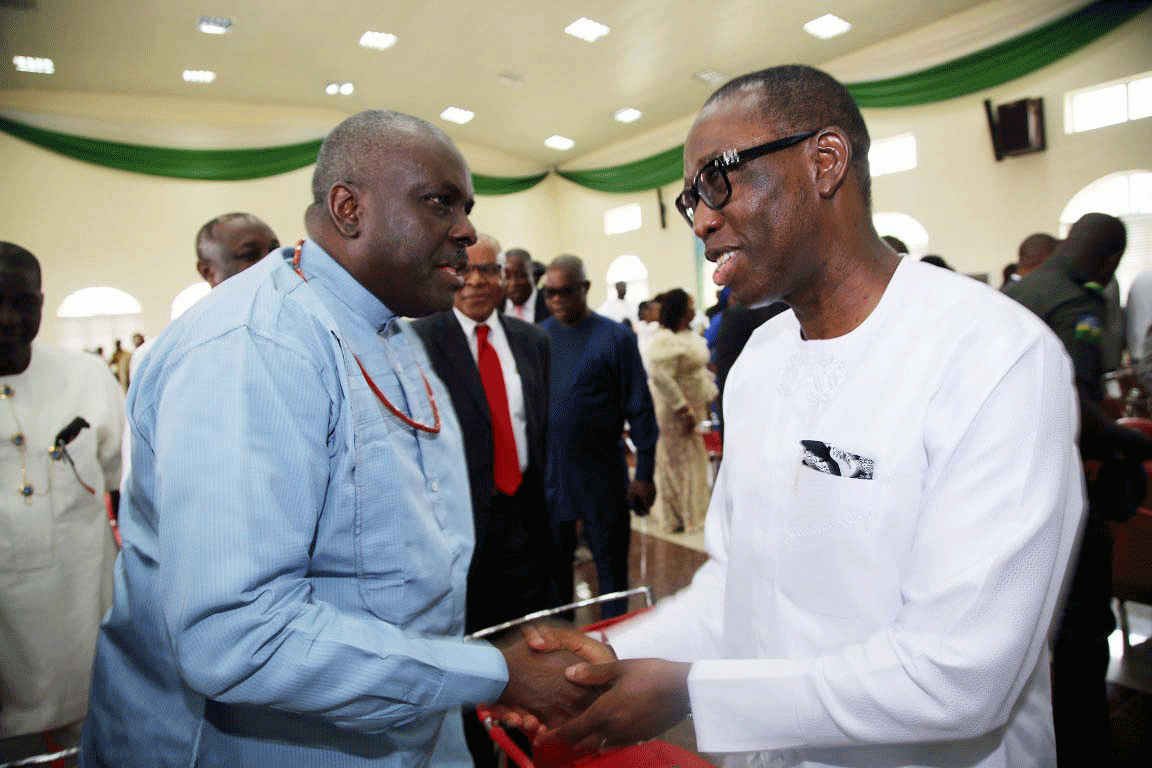 Governor Ifeanyi Okowa of Delta State has dismissed insinuations of a war between him and his predecessor, Chief James Ibori saying that the former governor played key roles in ensuring his emergence as the Peoples Democratic Party, PDP vice-presidential candidate.
Okowa who spoke in an interview on Channels Television monitored by GreenWhtieGreen GWG further said that he was also reaching out to his colleagues among the governors towards articulating a common agenda to bring Atiku Abubakar as president of the country and end the penury of the people.
Speaking against the background of claims of a war between him and Ibori that was largely fueled by reports over differences on the nomination of the 2023 PDP governorship candidate, Okowa said:
"I think that people just try to exaggerate the difference that was thought to be between us. I want to truly assure you and bring to your knowledge that he was one of the very strong voices for me in the last few days before my nomination and I think that he made a great input in the last few days to enable me to be nominated. There are no issues really and I think he did great," the PDP Vice Presidential candidate said in damning rumours of war with Ibori who he said helped his emergence.
Besides shedding light on the alleged war between him and Ibori, Okowa also spoke on the perception of differences among the governors over the outcome of the PDP presidential primary.
"Concerning my colleagues, I am reaching out to my colleagues and we are on the right path and I believe that in the next few days we will all be on the same path to achieving success in the election. And I want to truly appreciate all my colleagues."