Super Actress Gets Support After Leak Of Nude Video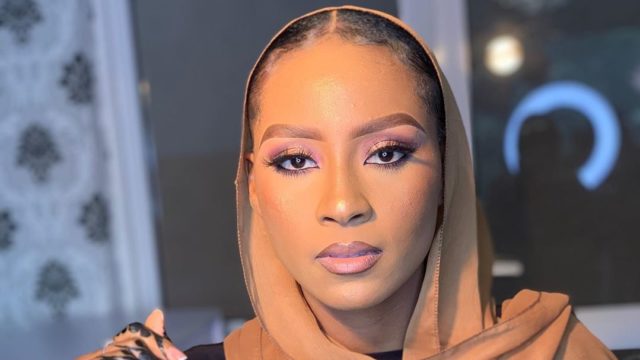 Nigerian movie queen Maryam Booth has received strong support from her social media fans following the leak of a nude video of her allegedly secretly while dressing.
Meanwhile, her former boyfriend who is at the centre of the allegation of the leak, Ibrahim Ahmad Rufai popularly known as Deezell has strongly rebuffed insinuations by her that he leaked the video.
On twitter and on instagram, Ms. Booth's denunciation of the leak of the video has received great empathy from her fans who variously told her to move on and not to be weighed down by the incident.
Others have also condemned Deezell on account of Ms. Booth's insinuation.
Booth who was allegedly videoed completely naked while dressing apparently after a bath had alleged that the video was recorded three years ago and that she had been blackmailed with it. She made direct accusations at Deezell over the issue.
But denying any role in the issue and threatening to sue, Deezell in a statement obtained by GreenWhiteGreen said:
"I wish to state that at no point in time did I threaten Maryam booth or anyone at all to leak any video if I wasn't paid money" He also stated that "I have never 'sneakily recorded' her while she was changing. I also do not know who recorded her"
"I therefore demand that Maryam Booth immediately remove/withdraw the said defamatory publication on all social media account and apologize via the same platforms"