The Buharis And Jonathans: Unfathomable Love!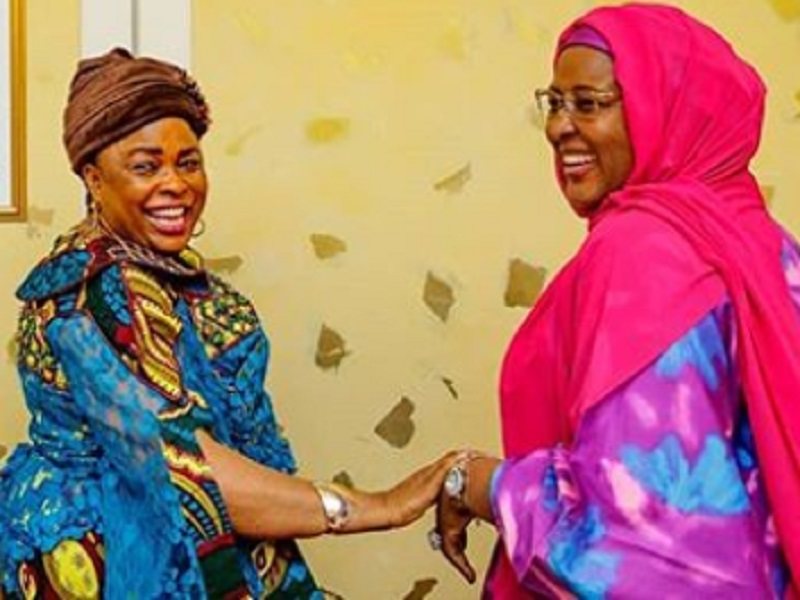 By Chuks Ekpeneru
Mrs. Patience Jonathan came out from the shadows last Monday when she made an appearance at the Presidential Villa with a visit to her successor, Mrs. Aisha Buhari.
Given the well-recorded difference in the comportment and cultural attitude of both women, there was much for people to synthesise from the visit.
Both women were pictured watching pictures, doing small talk and those things that women like to do admirably in love.
Mrs. Jonathan's visit to the villa was announced by Aisha Buhari on her Twitter handle. She said issues affecting the growth and development of women in the country, especially girl-child education, women's participation in politics at the local level were discussed between the two ladies.
Two weeks earlier, her husband was at the villa where he held closed door meeting with the President. It was the second time Dr. Jonathan would visit Buhari within four months.
On October 10, 2019 Dr. Jonathan visited Buhari during which he had a closed door meeting with his successor. That October visit was the first time Jonathan visited the Presidential Villa since 2016.
The visit of penultimate week just as that of October 2019 ended without a communiqué. But what Nigerians saw was a chummy affair between the two men.
When armed men recently attacked the Otueke residence of the former president, Buhari almost took it personal describing the incident as a "tragic and unfortunate attack."
There were also speculations that Jonathan may have played a major role in the now aborted victory of the All Progressives Congress victory in Bayelsa State. The presidency was, however, quick to describe the rumour as "false and irresponsible''.
Buhari has not stopped attributing the success of the handing over in 2015 to the gentlemanly disposition of Jonathan, lauding the former president for accepting defeat in that elections.
"I'll continue to hold former president Jonathan in high esteem as a result of that singular act," Buhari said.
"He (Jonathan) was in power as Deputy Governor, Governor (Bayelsa), Vice-President and President, all for about 10 years and he voluntarily accepted defeat and surrendered power to me.
As the nation continue search for statesmen, the Buharis may have seen in the Jonathans that virtue of people who can be trusted not to rock the boat of the Nigerian state.
So when Patience, followed up her husband's visit with her own, it immediately set tongues wagging of an improbable romance between the two once bitter political foes.