Panic In Bayelsa As Nigeria Records 490 New Cases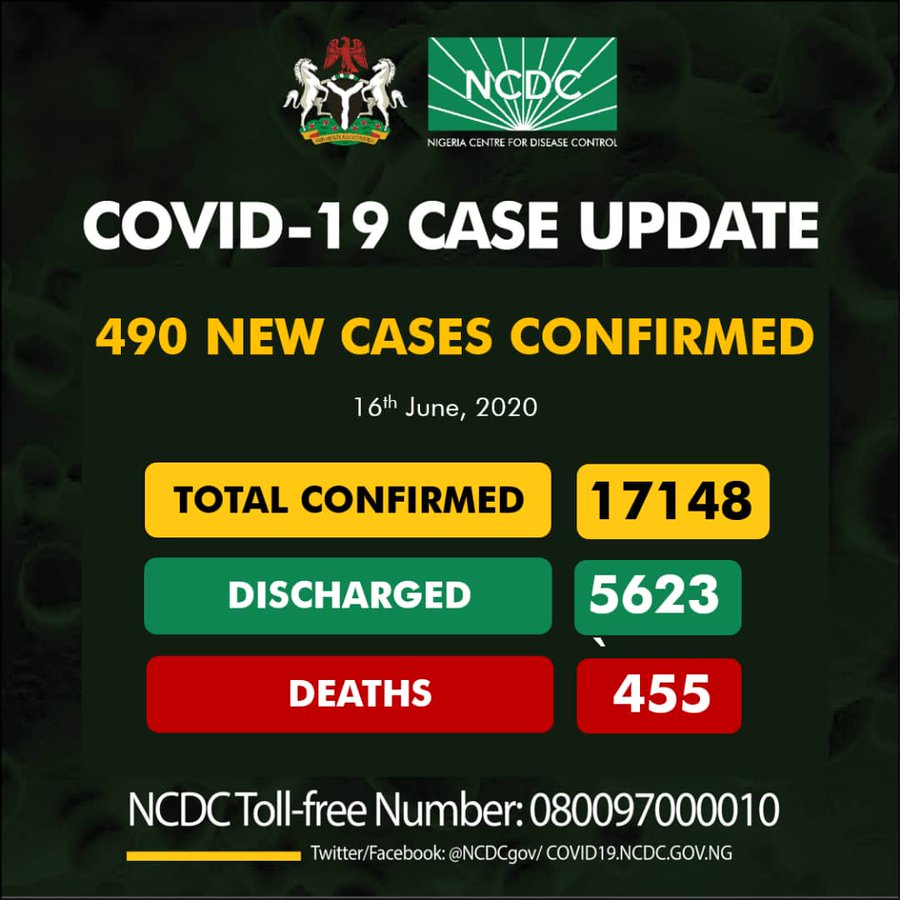 490 new cases of COVID-19 were reported on Tuesday in Nigeria with Bayelsa State showing about the highest increase in new cases.
Bayelsa recorded 54 new cases, third behind Lagos and the FCT which recorded 142 and 60 respectively.
The report from Bayelsa was a 169% increase upon the previous 32 cases recorded in the state.
Besides, Nigeria also recorded the highest number of deaths on Tuesday with 31 mortalities associated with COVID-29 recorded in the country.
The 490 new cases were reported in 15 states and the FCT according to the report compiled by the Nigeria Centre for Disease Control, NCDC released at midnight on Tuesday.
The NCDC said the 490 new cases brought the total number of confirmed cases in the country to 17,148 with 455 deaths and 5,623 recoveries.
The NCDC recorded 31 deaths on Tuesday which became the highest number of mortalities since the advent of the pandemic in the country.
The NCDC in its report said: