Mixed Reactions As Sports Minister Wants Rohr Out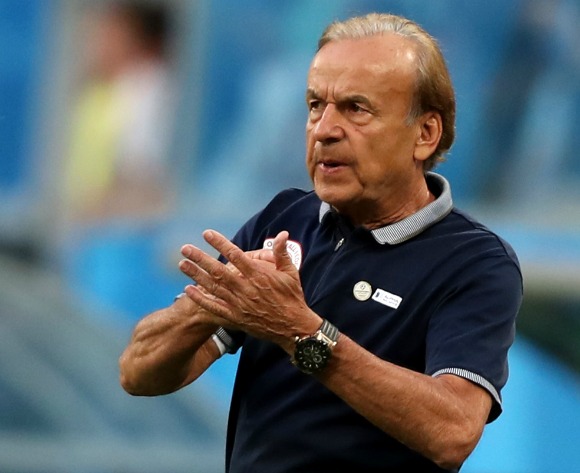 Sports minister Sunday Dare has proclaimed the imminent end of Gernot Rohr's stewardship over Nigeria's national team, Super Eagles.
The minister's declaration follow's nationwide concern over Rohr's performance as manifested in the last series of AFCON qualifiers. Last Friday the Super Eagles were forced to a 4-4 draw by Sierra in Benin. In the reverse feature in Freetown, the Eagles parading some of the best players in Africa were forced to a 0-0 draw.
Responding to the agitations, Dare in a post on twitter said:
"The performance of the Super Eagles from their last two matches calls to question the suitability and competences of Technical Adviser, Rohr. Nigerian football deserves better. The needful will be done. Apologies to all football lovers."
His assertion, however, received mixed reactions as some twitter users asked the minister to face his job of setting policy and providing infrastructure and allow the NFF to take the decision on the coach.
Others, however, applauded the minister saying that it was long over due that a coach who failed in other countries was forced on Nigeria.
Some others quipped that the coach is unable to read matches.
"Dear Mr Dare, please leave football for the NFF to sort, other sports federations need attention, not forgetting Nigerian youths!" Olaniyi Oyakanmi said.
Chelsea Man tweeting as @kayodesuberu on his part said "Thank you Honourable minister, please do the needful asap .How NFF managed to hire a coach who has failed at Gabon,Burkina Faso and Niger need to even be investigated…we deserve better and going forward, please always scrutinize the hiring process of any prospective coach of SE."