200 Police Officers To Guard Maradona's Grave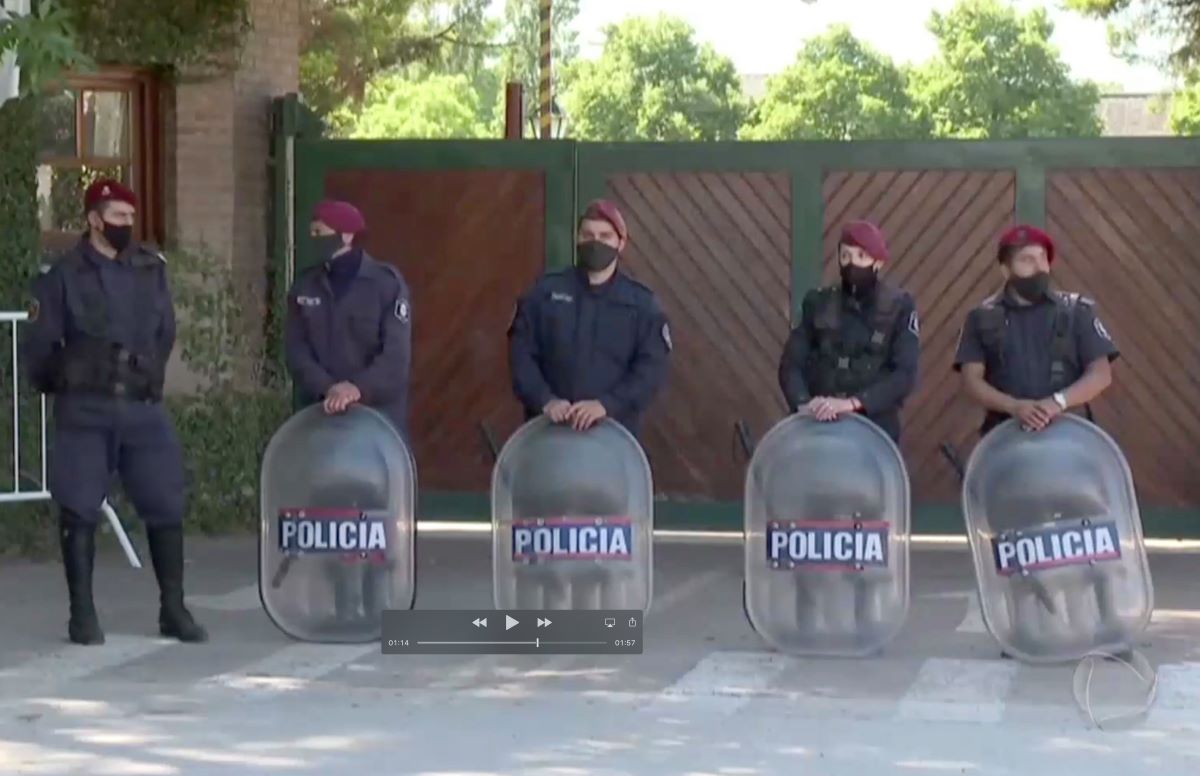 To prevent grave robbers digging up the body of Diego Maradona and collecting valuable items buried with him, 200 police cops have been posted to guard the grave where he is buried.
Argentina Ministry of Security said the strict measures would be in force for at least a week to "prevent any incident" at the Bella Vista cemetery on the outskirts of the capital Buenos Aires.
The football star died last week aged 60.
He had a heart attack following an operation on a brain blood clot. Last week, thousands lined up to see the national hero's body lie in state.'
Many more lined the route of the funeral cortege, and cops fought running battles with fans.
Officials now fear a repeat of 1987, when the grave of former Argentina president Juan Peron was robbed. A source said: "The authorities do not want to take any chances.
"The people worshipped Diego in the same way they adored Peron and there are genuine fears there may be an attempt to break in and remove parts of the body."
Send Us A Press Statement Advertise With Us Contact Us