Amaechi's Group Warns No More Mercy For Abe's 'Hydra-Headed Snakes'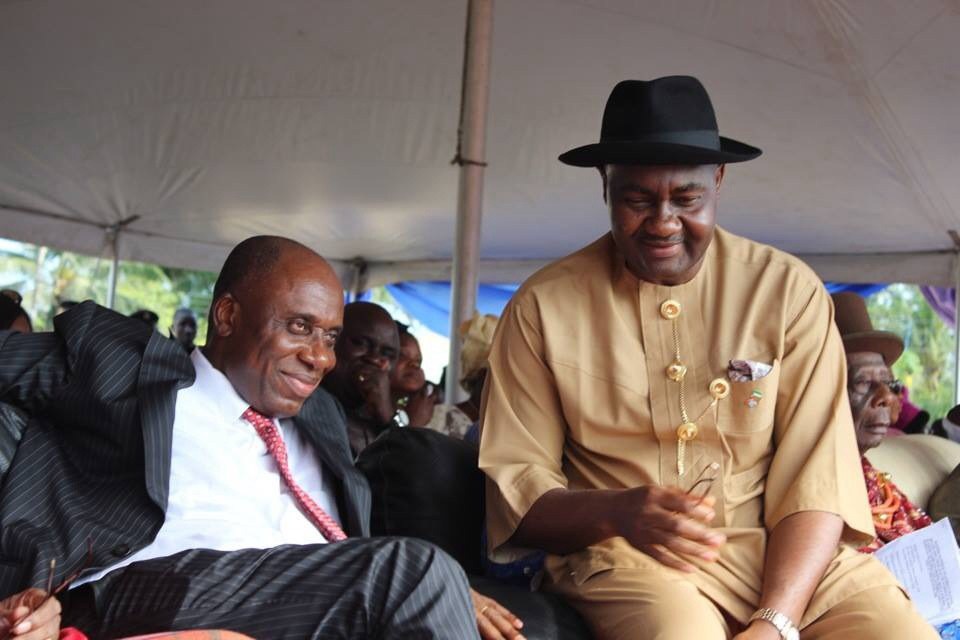 Spokesman for the All Progressives Congress in Rivers State, Chief Ogbonna Nwuke has warned that the party would not tolerate acts of destabilization.
Nwuke said in a statement issued Sunday that most Rivers people were pleased with the decision of the party to recommend the expulsion of recalcitrant members.
The State Secretariat acted on the request of aggrieved party members across the State who have been worried by "the actions of hired agents that are determined to encourage the destabilization of our great Party.
"We laud the leaders of our party right from the grassroots to the State level for seizing the opportunity to cut off the necks of hydra-headed snakes that have been spewing poison and hurting our members.
"We had hoped that initiating a peace process through the able collaboration of Senators Andrew Uchendu and Wilson Ake would clear the path for understanding and cooperation. It is evident that the gesture by our members on all sides to hunt for peace was largely misconstrued."
The spokesman noted that the party has all along obtained credible intelligence which shows that those who have been recommended for expulsion have become merchants sponsored from outside to sell ideas that are alien to the idealogy and spirit enunciated by the party constitution.
"How can we fold our hands and watch ants that are eating up grains stacked up in our barn without taking steps to prevent such occurence? How can we tolerate acts of lawlessness in our midst because few persons with ambitions feel that their desire is greater than the interests of a great majority of party members?
"'Let it be known that the APC will no longer tolerate acts of indiscipline and destabilization. From now on, we will cleanse the Augean stable. The will of the National Secretariat of our great Party must be respected.
'No one comes to the nest of an eagle to say the eagle is blind. It doesn't happen. Those who do so pay a great price.
"That is what is happening to Senator Magnus Abe, Hon Igo Aguma and their co-travellers who time and time again, refused mediation and collaboration in order to promote hate and instability within
MO the party", the statement stressed.
"The courts did not say Igo Aguma should remain in office in perpetuity. The pronouncement of the Port Harcourt High Court was clear. AGUMA did not obey the ruling of the Court that installed him. He did not collaborate with statutory members as he was directed to do. Those who come to equity must do so with clean hands.
"This is why the contempt charge brought against statutory members who acted in defence of party interests was struck out by the same court that he approached.", the statement added.
Send Us A Press Statement Advertise With Us Contact Us