Okorocha's New Party: APC Mum, PDP Woos Him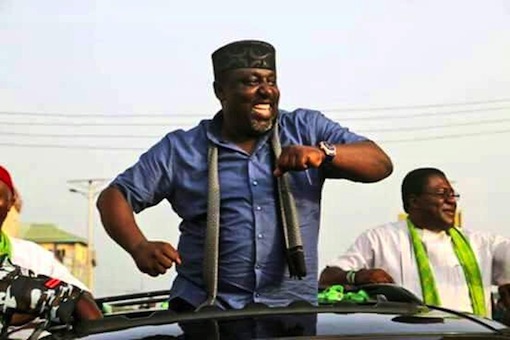 Plans by the former governor of Imo State Senator Rochas Okorocha to form a new political movement comprising good people in the APC and the PDP have been received differently by the two major political parties. Okorocha's new party idea came to the fore last week.
Okorocha had during a commissioning ceremony last week in Rivers State called for good people in the two major parties to leave the bad people in those parties together to form a new political movement.
The APC has remained mute on the issue while the PDP on the other hand has called on Okorocha to return to the PDP and not make the mistake of forming a party like the APC just for the purpose of winning election.
The ex-governor reiterated his call at a session with newsmen in Abuja on Monday.
He said, "The APC was a hurried arrangement. It was hurriedly formed to take power when the then government was drifting. The APC would have been better until people who were not members of the party; people who came for congratulatory messages, hijacked the party and became lords."
Reacting to plans on Okorocha's new party, in an interview with The Punch, the National Secretary of the Caretaker/ Extra-Ordinary Convention Planning Committee of the APC, Senator John AkpanUdoedehe, pulled away from making comments on Okorocha's pronouncement on plans to float a new party.
"The Senator is a respected member of our great party, I have no comments," Akpanudoedehe said.
PDP spokesman, Kola Ologbodinyan also speaking in the same vein said:
"Our advice to people like Okorocha is for him to avoid making the same mistake twice, any party hurriedly put together like the APC because elections are bound to fall into the same errors.
"He should rather come over to the PDP, a very structured party with a pedigree of performance. We've made a few mistakes in the past and we've learnt from them. Nigerians now know the difference between a properly structured political party which has their interest at heart and an association of angry men who only came together to grab power for power sake."