How Dangote, Adenuga, Rabiu Grew By $5.4bn
By Business Editor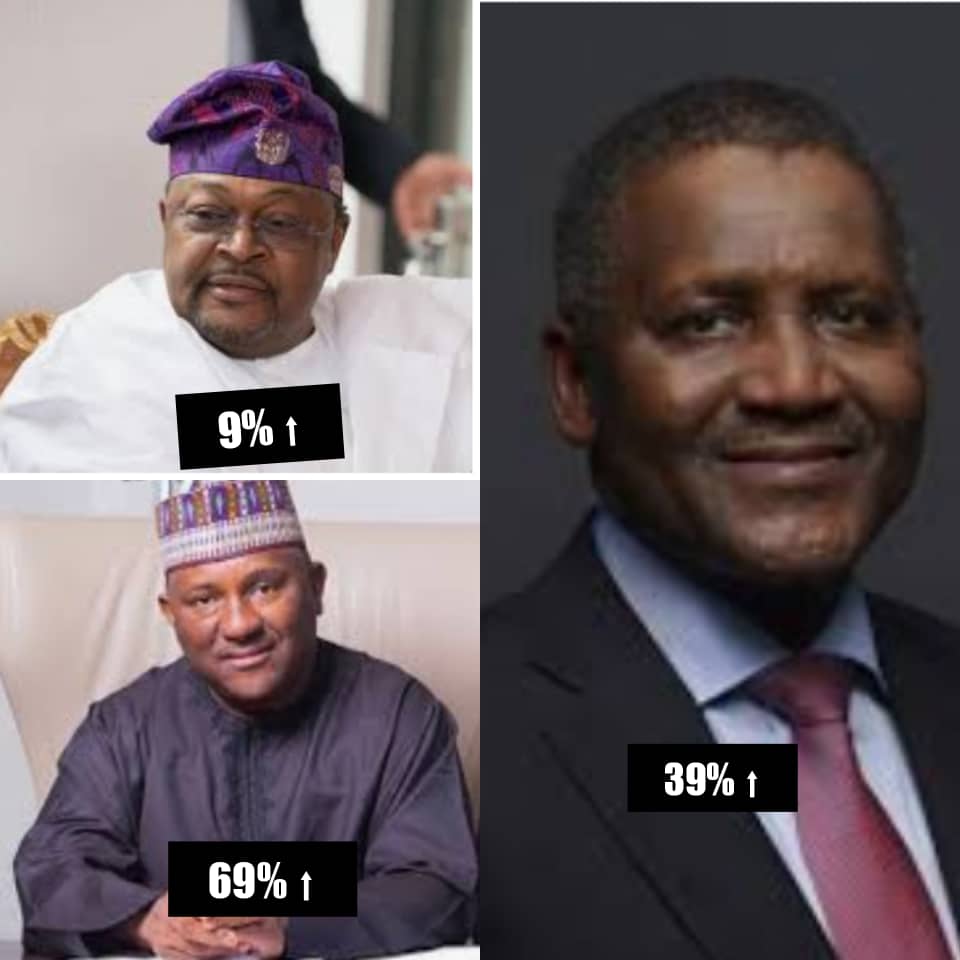 Aliko Dangote, Mike Adenuga and Abdulsamad Rabiu ranked as Nigeria's leading billionaires and saw their combined assets grow by $5.7 billion in the year of the COVID-19 pandemic, Forbes announced on Tuesday.
The three were among the first ten African billionaires which is dominated by South Africa with four persons. The list of the first ten African billionaires saw Nigeria second with three billionaires, Dangote, Adenuga and Rabiu.
The three men saw their combined wealth jump from $16.8 billion in 2019 to $24 billion in the year 2020 when many of their country men were worsened by the COVID-19 pandemic.
Nigeria's billionaires were not alone in beating the COVID-19 headwind as the combined wealth of the world's billionaires grew by $5 trillion from $8 trillion to $13 trillion.
How Dangote, Adenuga And Rabiu Beat COVID-19 Headwinds To Grow Assets
In the year in which the combined wealth of the world's billionaires climbed to $13 trillion up from $8 trillion, Nigeria's three leading billionaires were not lacking as their combined wealth grew by $5.4 billion in the COVID-19 year.
According to Forbes in its latest ranking released on Tuesday, Dangote remained Africa and Nigeria's wealthiest man with assets moving 39% from $8.3 billion to $11.5 billion. He is, however, the world's 191st richest person.
Dr. Michael Adenuga, chairman of Globacom and Conoil Plc, is Nigeria's second richest person and the fifth in Africa after his wealth jumped 9% from $5.6 billion to $6.1 billion. He is also 440 in the list of the world's billionaires.
Like Adenuga and Dangote, Rabiu who is the third richest Nigerian billionaire grew in net worth during the year 2020 with his wealth rising 69% from $2.9 billion to $4.9 billion.
Relatedly, market capitalization of the Nigerian Stock Exchange grew 62.42%, from N12.97 trillion in 2019 to N21.06 trillion in 2020.