Doing Evil In The Sight Of The Lord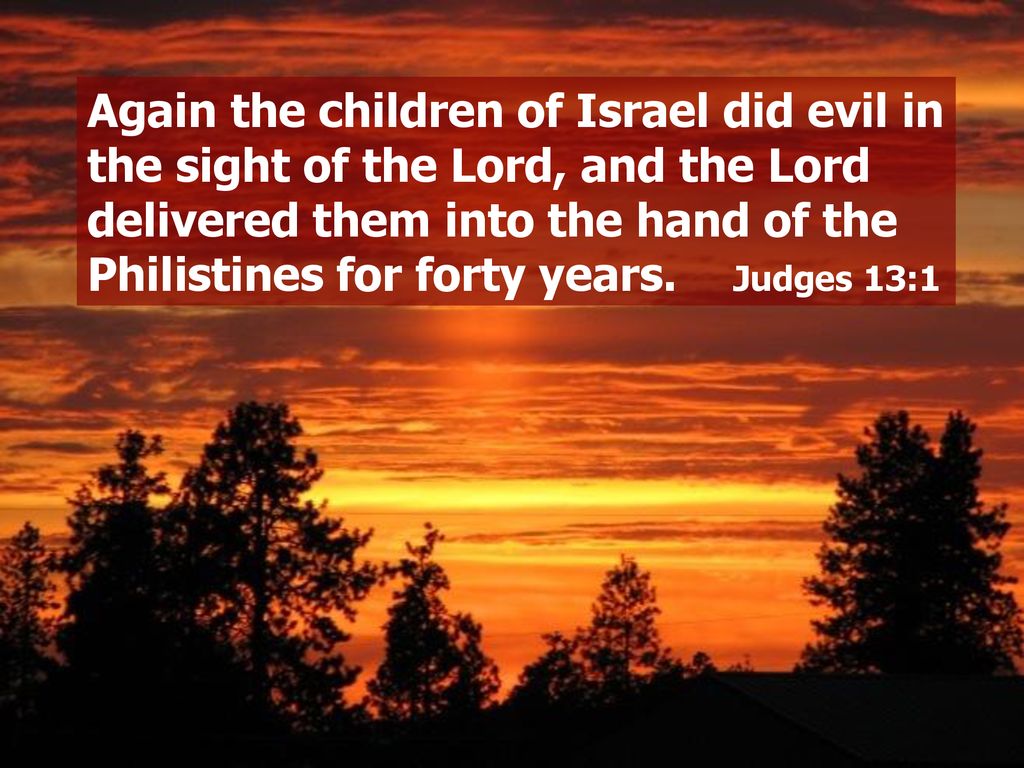 And the children of Israel did evil again in the SIGHT of the LORD; and the LORD delivered them into the hand of the Philistines forty years. Judges 13:1.
Though every thing on earth is visible to God, the particular reference of the children of Israel doing evil in the sight of God would mean them embarking on evil when within a relationship with God.
God had made a promise to be with them through their journeys and even after they had settled in the new land.
They had also been warned about God being a jealous God. Deuteronomy 4:24.
Now Moses had also cautioned them about the evil of idolatry in Deuteronomy 4:25, saying:
" When thou shalt beget children, and children's children, and ye shall have remained long in the land, and shall corrupt yourselves, and make a graven image, or the likeness of any thing, and shall do evil in the sight of the LORD thy God, to provoke him to anger:"
The very caution of Moses here was disobeyed in that they made graven images IN THE SIGHT of the jealous God.
It's just like a man or woman in a marriage flaunting adultery to the spouse, bringing home the person they are committing the adultery with to show off at home.
What the Israelites did is exactly what we as Christians who have the Holy Spirit do when we sin. We bring the Holy Spirit that is within us to grief when we do iniquity in our actions.
The Israelites had the Lord God in their sight, looking at them; but we have Him WITHIN us which is even a more serious issue.
Beloved, may God help us to be more careful in our actions that we do not grieve Him in any way.
Good Day