Toyin Abraham Reacts To Akindele, Iyabo Ojo Fight
By Emmanuel Aziken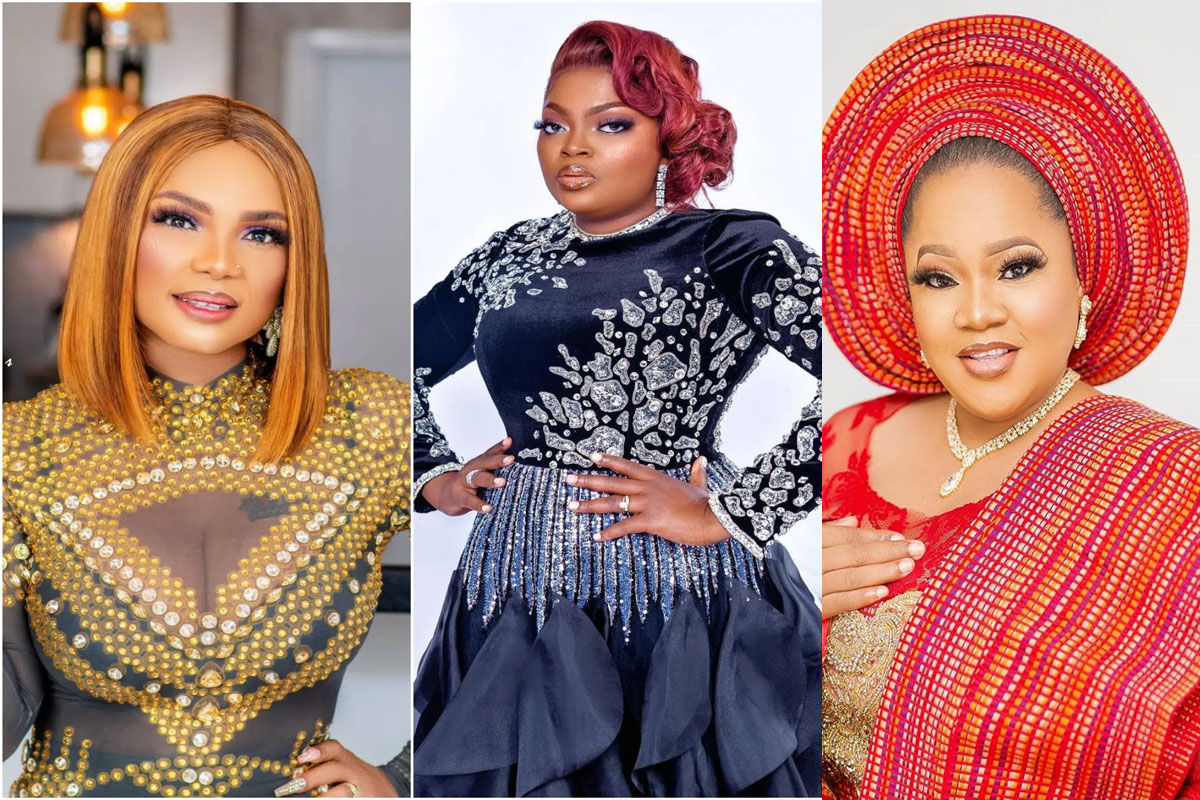 Days after super star actress and producer, Toyin Abraham was caught in a fight between Funke Akindele and Iyabo Ojo over a negative review of her latest film, The Ghost And The Tout Too, she has come out to express herself.
Despite the negative review, the star actress on Monday said that the latest film was doing twice better than her last film at the box office, saying she would remain focused on improving herself.
GreenWhiteGreen GWG reports that Iyabo Ojo had in a stinging rebuttal of the negative review of Toyin Abraham's latest film by Instagram film critic, @cinemapointer bluntly accused Funke Akindele of sponsoring the harsh review as a way of putting her colleagues down.
GreenWhiteGreen GWG had also reported @cinemapointer denying the charge and insisting that the latest Toyin Abraham film was not recommended for intelligent people. The film critic had accused Toyin Abraham of copying Funke Akindele's Omo Ghetto, bringing a furious response from Iyabo Ojo who is a friend of Toyin.
Waving aside the criticism, Toyin Abraham on Monday said that she was not bothered about anyone doing better then her. Her only focus according to her was to improve herself.
"I don't care who is doing better than me. I am doing way better than I was last year," the star actress said without as much as referring to anyone.
Her message read: "Fam! Happy Monday! Trust we all had a good weekend? I had the most fantastic one! Guess what fam! I beat my last opening record!!! I'm coming o, just chill small, I'll soon give you the full gist, but reports reaching me is that the performance this weekend is almost 2x or my previous movie (Fate of Alakada)
"Anyways, before I go, today is a great day to achieve your own dreams! Never give up and have a blessed day. Don't forget to go and watch The Ghost and the Tout TOO! Showing across ALL cinemas in Nigeria!"